The time of year we've all been eagerly awaiting has finally arrived: football season. It's the season of thrilling plays, gathering with friends, heart-pounding action of course delicious snacks. Enjoying game days doesn't have to mean filling your body with fast food or junk food and ruining your health goals.
You can incorporate mushrooms without skimping on flavor or indulgence. Mushrooms are a versatile ingredient that can be enjoyed in various ways. While classics like nachos and chicken wings have their place, why not elevate your game-day lineup this year by incorporating mushrooms into the mix? We've got you covered with some winning recipes that will make your game day spread unforgettable.
BUFFALO MUSHROOM DIP
Upgrade the classic dip with our Buffalo Stuffed White Flats, these mouthwatering mushrooms are the perfect way to serve a dip. They are filled with tender shredded chicken, spinach, creamy cheese, and zesty buffalo sauce.
This recipe is a touchdown for your tastebuds as a twist on traditional game-day fare. The mushroom bowl infuses the dip with umami flavor perfectly balancing the spicy kick of buffalo sauce.
STUFFED MUSHROOMS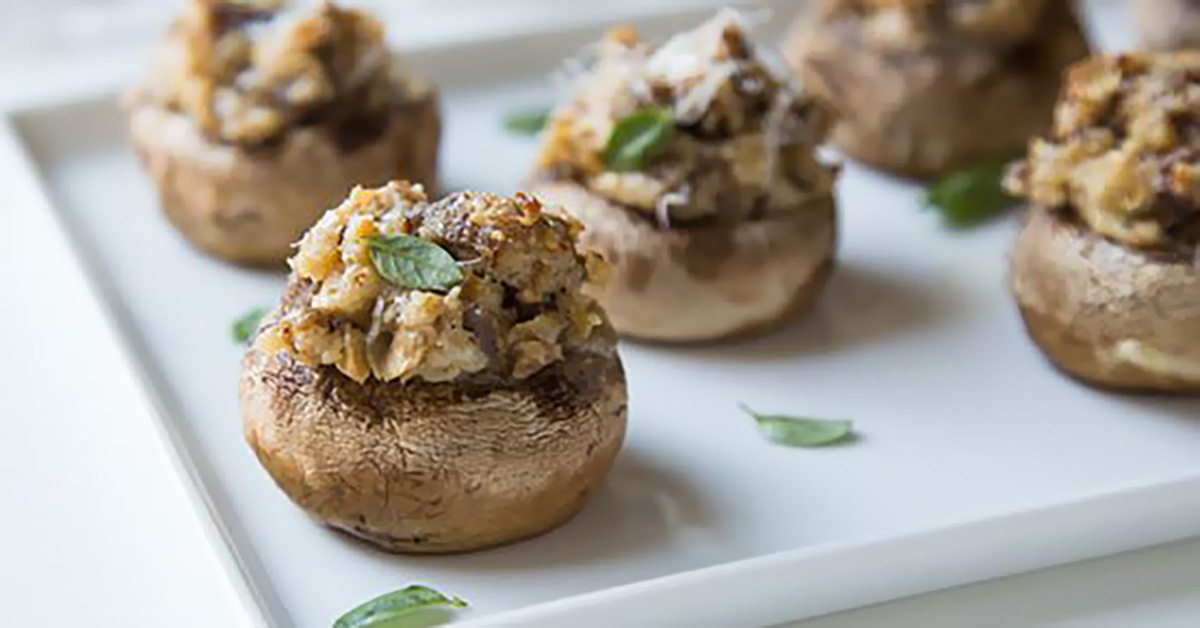 There's nothing quite like a Classic stuffed Mushroom to please a crowd and this recipe takes it to the next level.
Zesty sausage combined with creamy cheese stuffed in Highline White Mushrooms creates an easy and irresistible appetizer that's perfect for your next party. This one is the ultimate crowd-pleaser for football fans of all ages.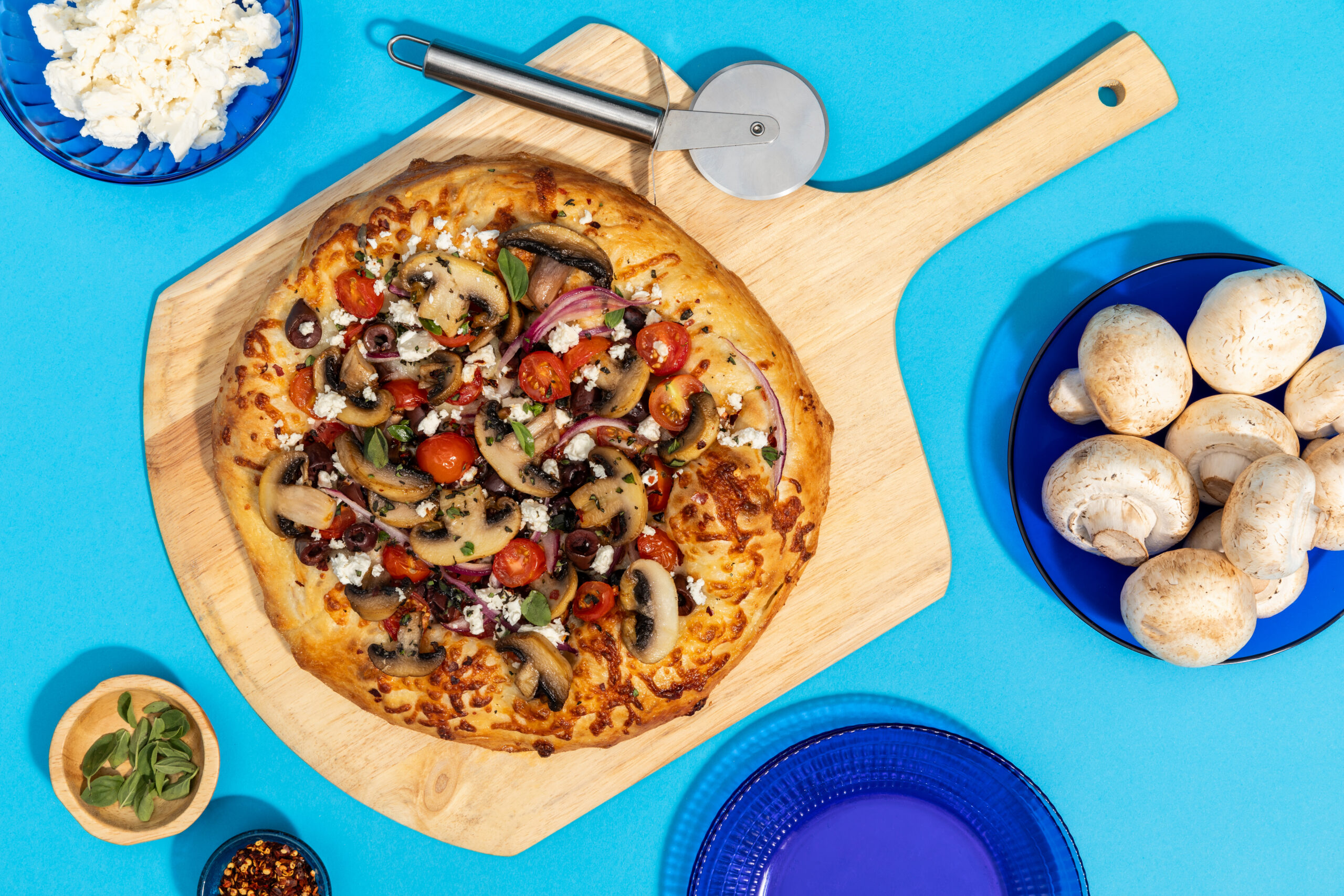 MEDITERRANEAN STYLE MUSHROOM PIZZA
Load up your game-day platter with a Mediterranean-style mushroom pizza that's sure to be a game-changer. Highline White mushrooms, with their rich, meaty texture, take center stage on this veggie pizza. Tangy feta cheese and salty kalamata olives provide the perfect balance of flavors.
This pizza is not only a tasty treat but also a healthier alternative to traditional game day fare, thanks to the added nutritional value of mushrooms and Mediterranean ingredients.
A WINNING COMBINATION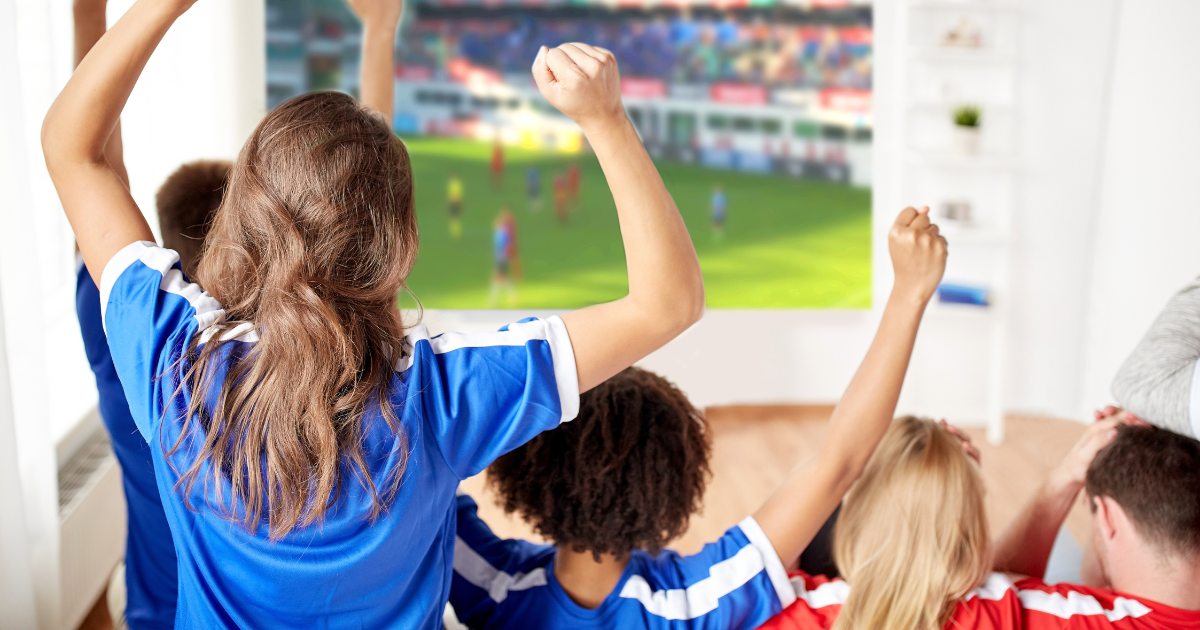 This football season don't settle for the same old snacks that in all honesty – aren't that great for your health! Instead, make mushrooms the star of your game day spread and score big with flavor and nutritional value. With mushrooms, you can enjoy the best of both worlds: great taste and great health Mushrooms are not only delicious but also a nutritious addition to your game day spread. They are low in calories, fat-free, and packed with essential nutrients like vitamins, minerals, and antioxidants. By choosing mushroom-based snacks, you can fuel your body with wholesome goodness while still savoring the excitement of the game.
So, get ready to savor the rich, savory flavors of these mushroom-inspired dishes and make this football season one to remember. Make mushrooms the star of your game day spread! With mushrooms, you can enjoy the best of both worlds: great taste and great health. It's a winning combination that will leave you and your guests cheering for more. So, go ahead and kick off the season with a game plan that includes mushrooms – you won't be disappointed!
For more mushroom recipes, click here